Arriving by Airplane
In addition to the regional airport Kärnten Airport / Klagenfurt, six further airports are situated within a radius of about 200 km. Therefore, there is an exceptionally good availability of international flight connections.
Because of this good selection of airports, your journey could involve a combination of flights. All airports are connected to the City of Villach with trains, buses and/or shuttle services. In this way your transfer to your accommodation is simplified. Some taxi companies offer special rates to these listed airports.
Flight Connections in the Area
Airport Shuttle
There are several shuttle and taxi service providers that connect the Villach region with the surrounding airports. Here you will find the shuttle providers that will get you to your accommodation easily, quickly and comfortably.

Carinthia Transfer: Inexpensive group and individual transfers to and from Klagenfurt Airport and all other airports and train stations on request. You can find more information here.

Alpen-Adria-Line: Bus service from Klagenfurt to Ljubljana Airport several times a day. Good combination with the S-Bahn Villach - Klagenfurt. You can find more information here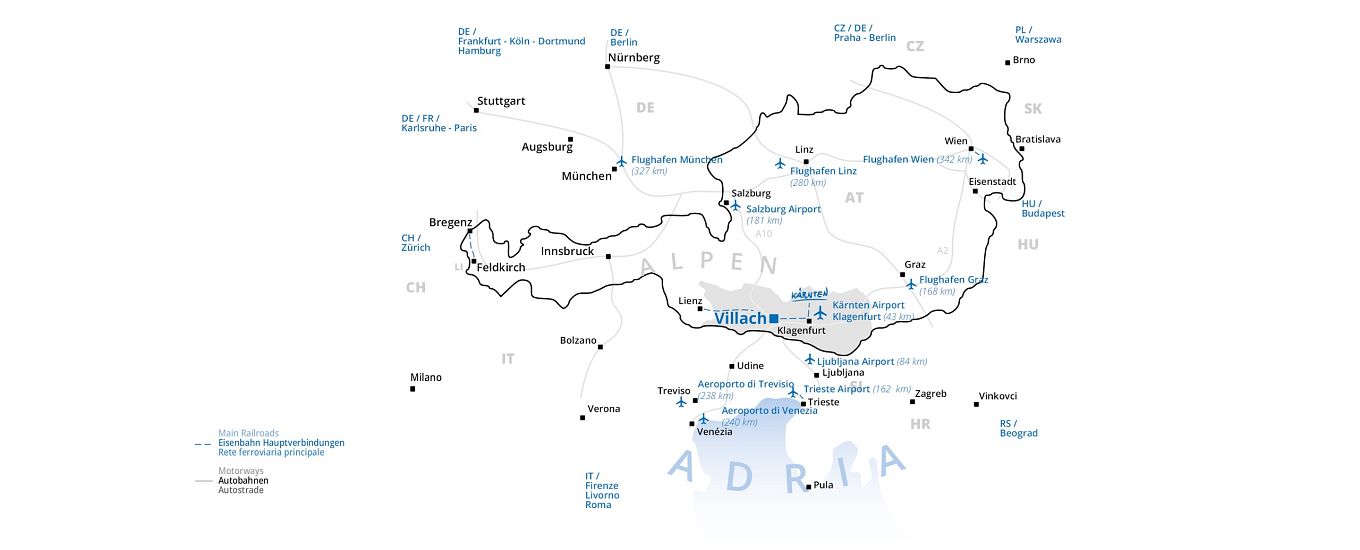 Further Information